Posted on 6th December 2021
As we begin to approach the end of 2021, it's time to start thinking about the trends we think are going to make a big feature for home improvement and garden landscaping projects in 2022. Porcelain paving is a timeless, high-quality flooring solution that will never go out of style, but here are the trends we predict will be most popular next year.
Kandla Grey porcelain paving
If you didn't know already, Kandla Grey porcelain paving is the hot new product. It is a light grey sandstone effect porcelain tile with a soft riven finish that copies the colour texture and finish of the Indian sandstone Kandla grey natural sandstone paving.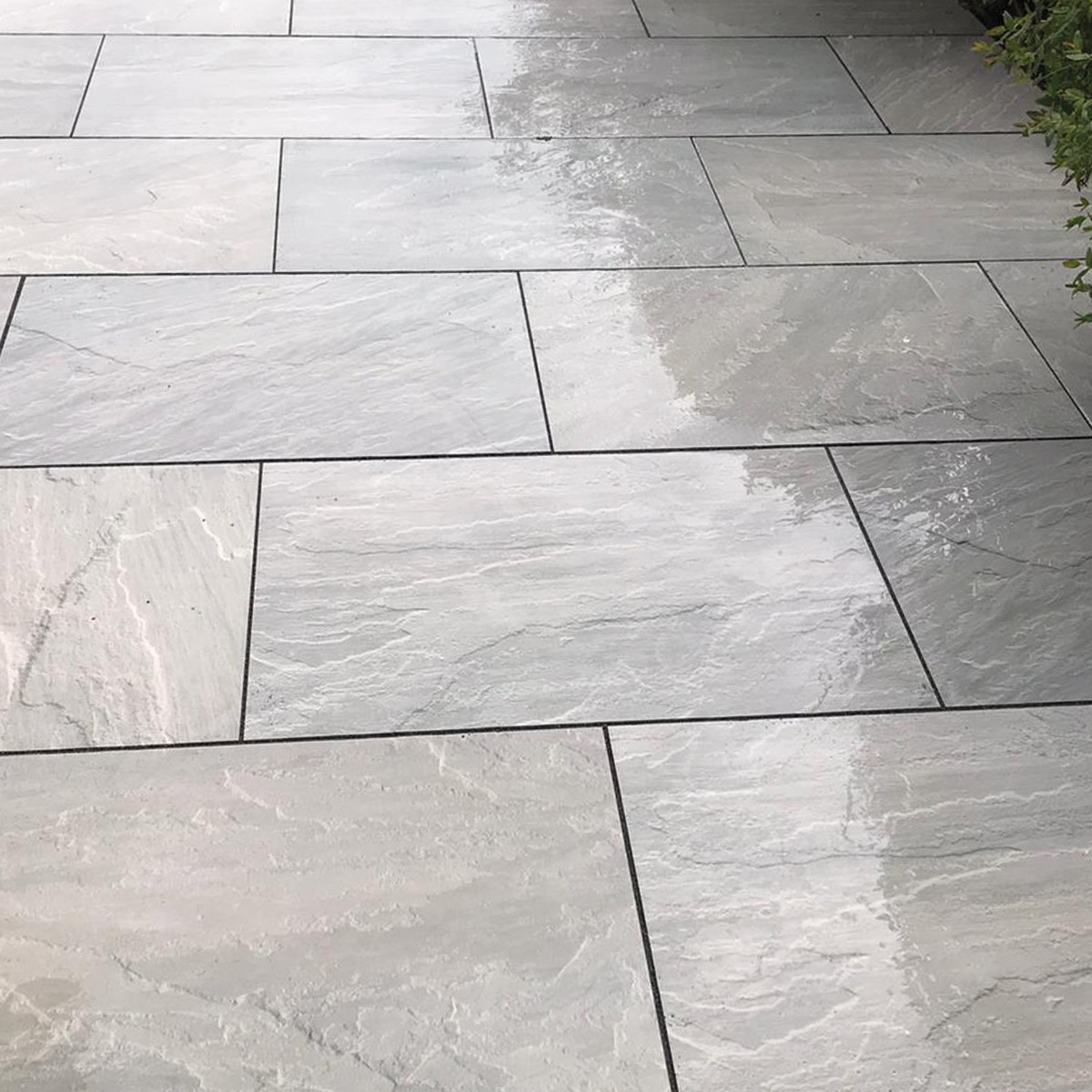 The high-quality finish and versatility of the product make it perfect for any interior or exterior application. Plus, with this type of porcelain paving, you can achieve an authentic look for less and transform your home to achieve an expensive feel for a fraction of the price that natural stone would cost.
Wood effect porcelain paving
Bring the interior look outside with our stunning Hard collection. With this range of porcelain tiles, you can achieve the exact effect of natural wood with all the benefits of porcelain paving.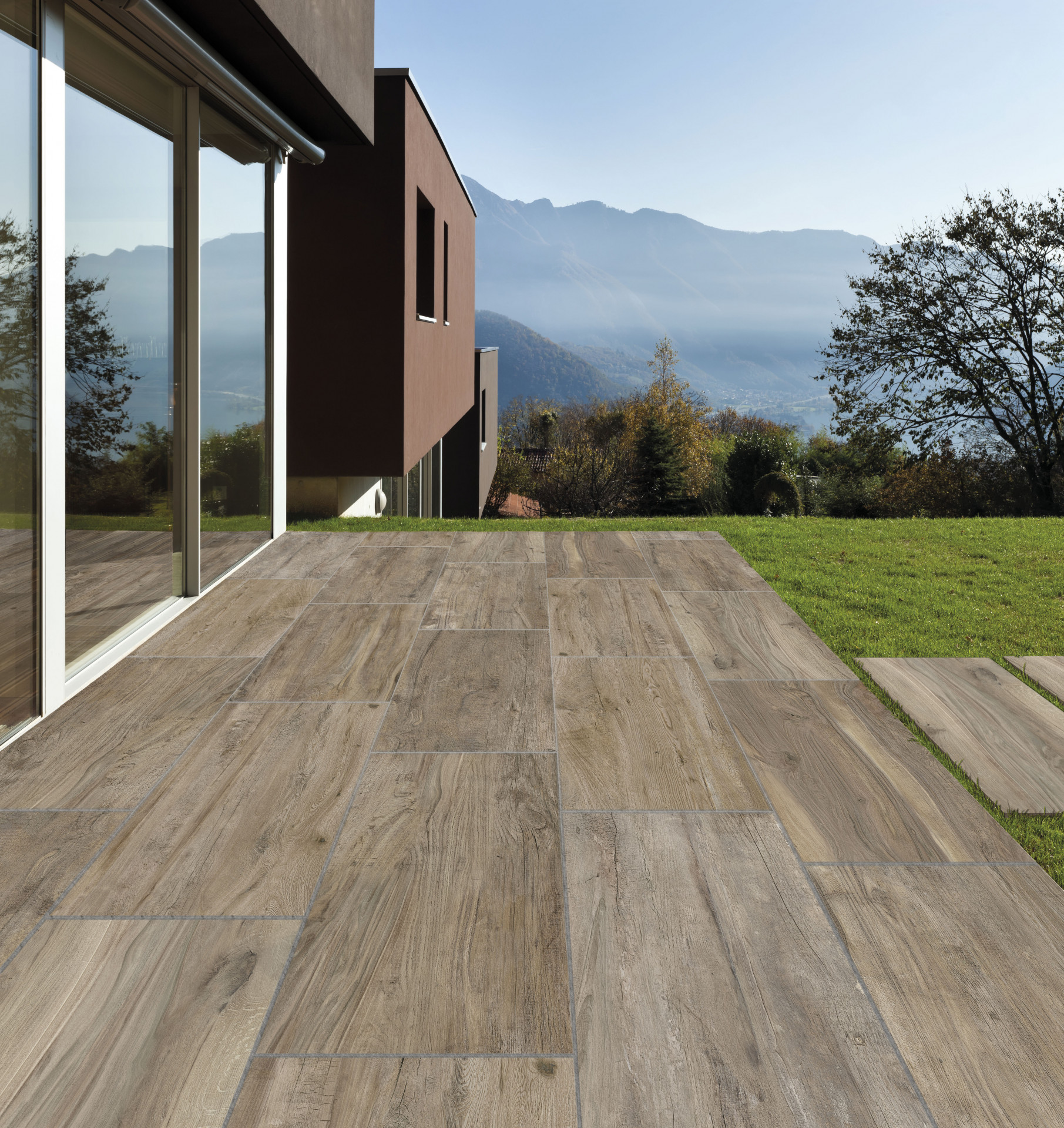 With wood effect porcelain slabs, you can rest assured that they won't stain, fade, or rot like natural wood does. As well as this, porcelain requires very little maintenance to keep it in good condition all year round. Simply wash twice a year with a bucket of soapy warm water or a jet wash and they will remain as good as new.
Natural stone effect porcelain paving
Stone paving never loses its appeal. Great for application indoors or outdoors, the look of stone is one that always appears polished and flawless.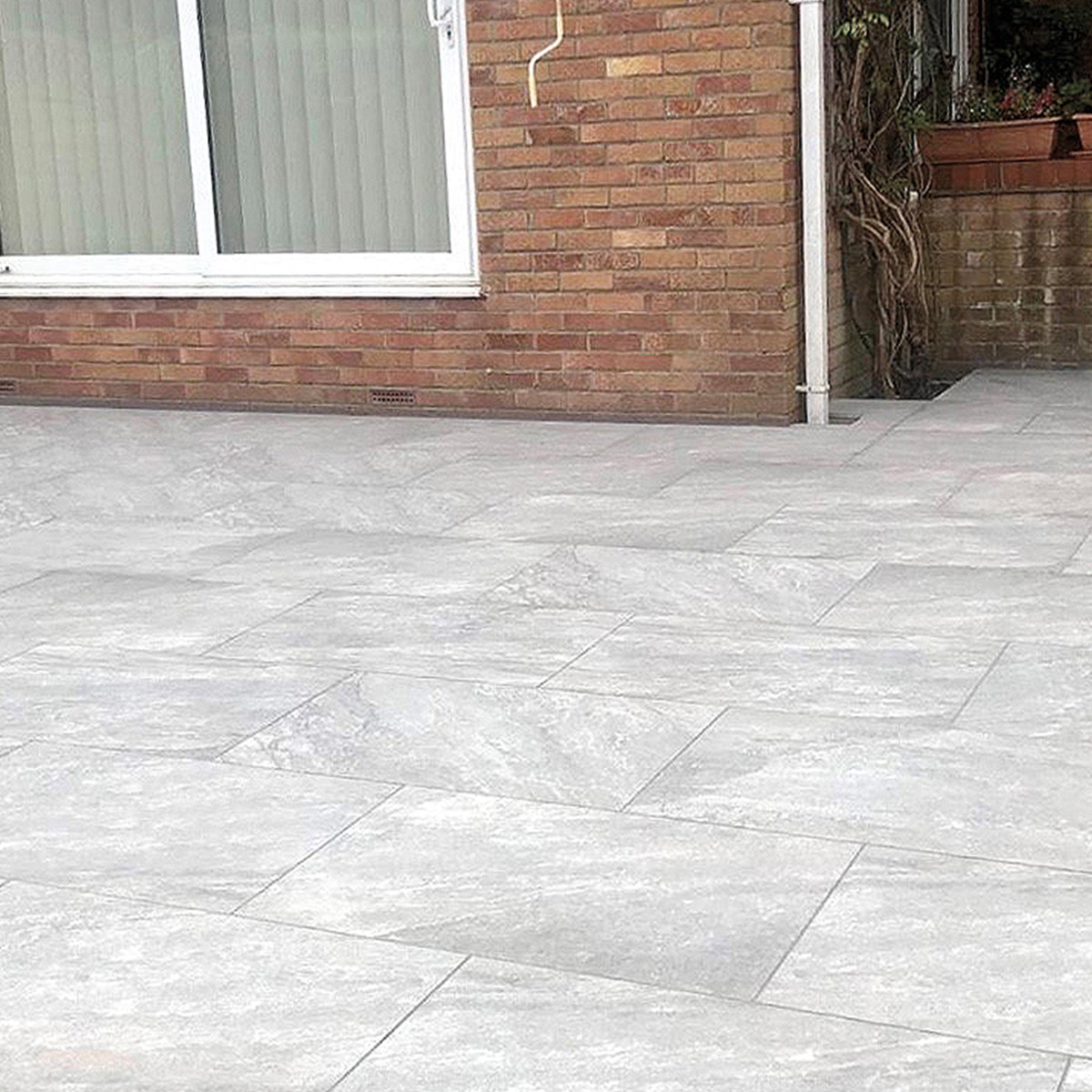 To replicate natural stone, our Rasa collection celebrates the black and grey based Italian and Portuguese marbles that are popular across Europe and are manufactured with an R11 anti-slip finish.
These beautiful porcelain tiles are also fade, frost, scratch, stain, algae, and moss resistant; which means they require very little maintenance or upkeep to stay looking consistently good.
If we haven't yet convinced you that porcelain paving is the right investment for you and your home improvement project, get in touch with us and we will be happy to help with any queries you may have.
With valuable experience, we are able to help you achieve the perfect patio, garden, or home interior with our products.